Tom Hazzledine
drystonewalling@tomhazzledine.co.uk
07980 564508
01242 263 428
Wherever you see this sign look out for Tom. He is a Professional Member of the Dry Stone Walling Association

All photographs on the site

© T Hazzledine

Plenty of information on dry stone walls as well as creatures and plants that colonise them.

Licenced carrier of hardcore and builders' rubble for recycling
DRY STONE WALLING - 2019
The coming year has started out very mild so no big storms or freezing weather to bring down walls. Tom would therefore encourage customers to look at their walls now and to contact him early to make small repairs in the event of a change in the weather. If you are thinking of redesigning your garden with walls and paths he is able to advise on sourcing materials at competitive prices - take a look at the archive for ideas. He has had particular success with selfbinding gravel which looks very smart and can be edged in a variety of materials.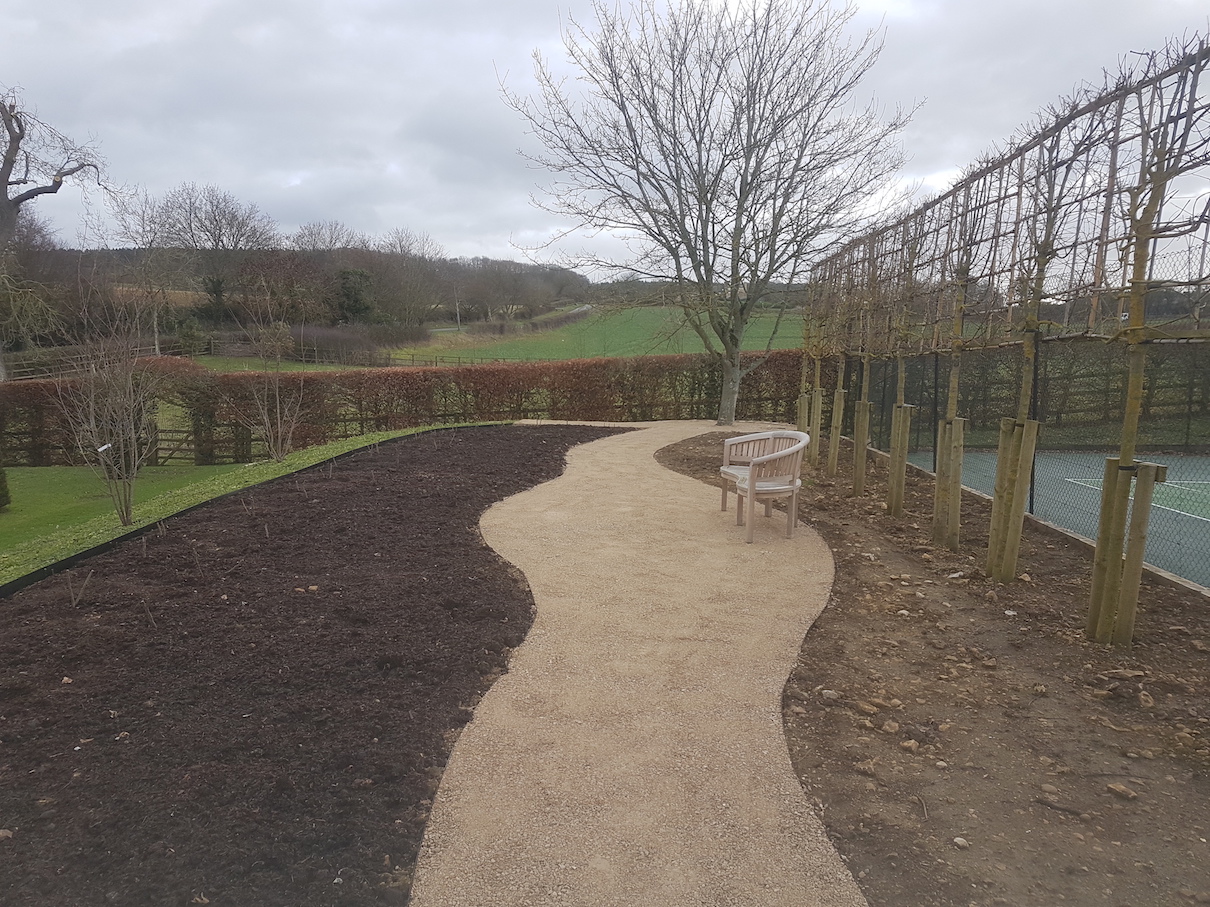 Selfbinding path in a newly laid out garden.
Since 2016 Tom has widened his area of work stretching from Herefordshire to Bucks and into Warwickshire. There is continued demand for high quality dry stone walling. The work is as varied as the weather as you will see from the pictures here and on the Archives pages.
Many of the walls needed to be repaired while others are new. All require the same care and attention to detail. This includes the choice of stone, the appropriate capping and style of building. For some conservation areas these elements are proscribed - eg where other properties in the village have upright copes any new wall may be required to be the same.
Time is spent clearing the site with perhaps some hedge cutting or tree pruning, and then making good at the end of the job, lawn seed will be sown if necessary. All waste material is taken to reclamation/recycling sites for recycling. Green waste is separated from hardcore and goes to composters while stone and other materials are crushed so repairing your wall is a 'Green' thing to do.
Tom can arrange for name plates, carved or engraved stone property names and other accessories, such as gates, as requested. He is also in touch with sources of different stone for capping or paving.
If there is significant vegetation covering your wall it may be best to have it all removed in winter when it will be easier and less time-consuming and in any case should always be done after the end of the nesting season.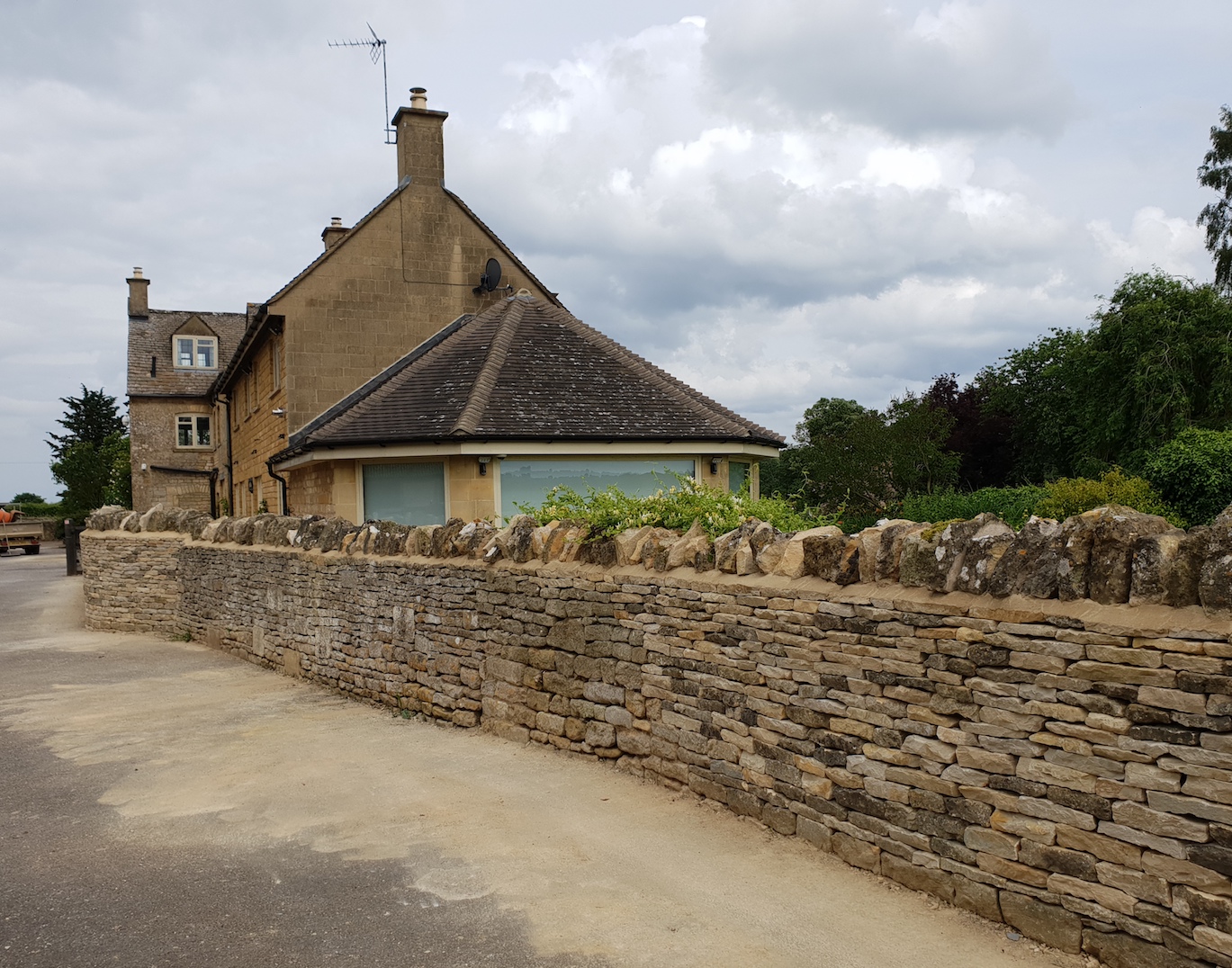 New wall in Moreton-in-Marsh.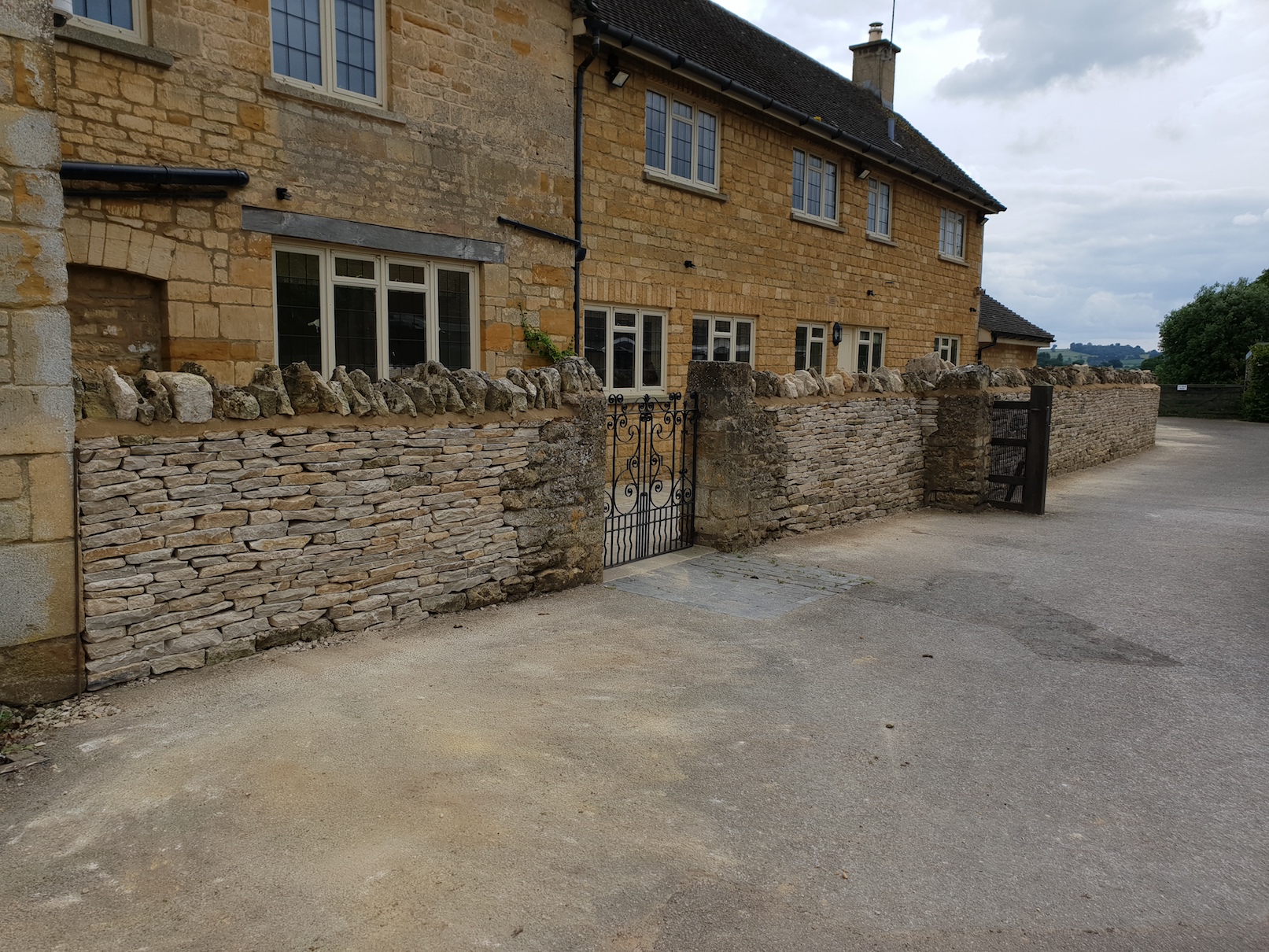 Another view of Moreton-in-Marsh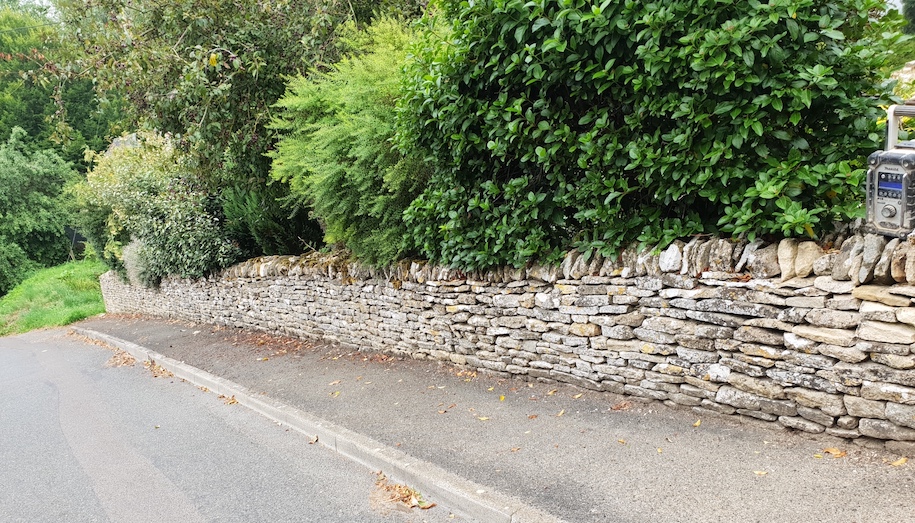 Repair in Turkdean.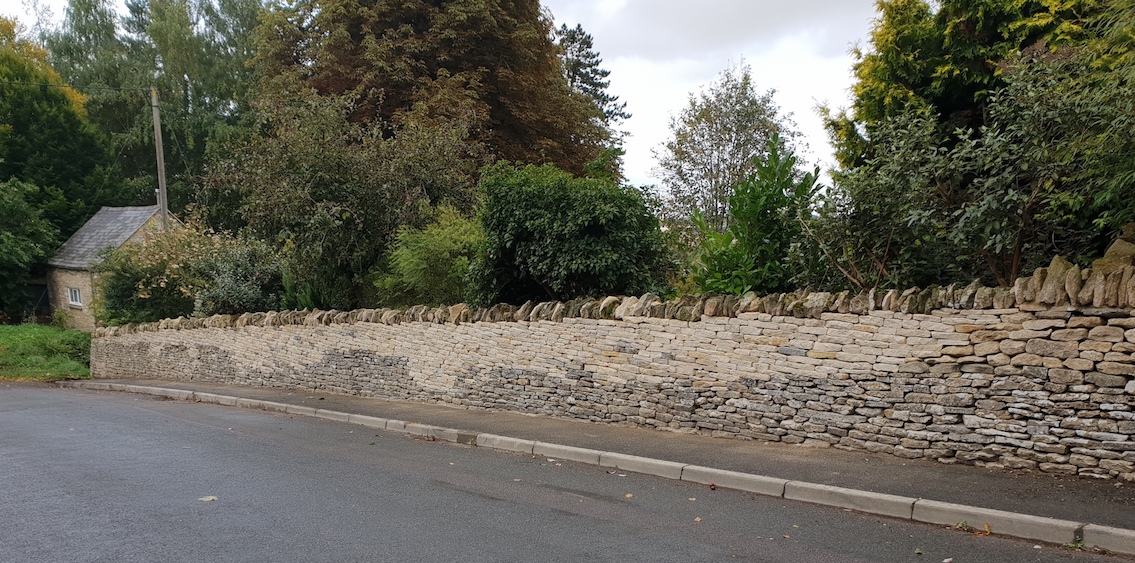 Neatly repaired in Turkdean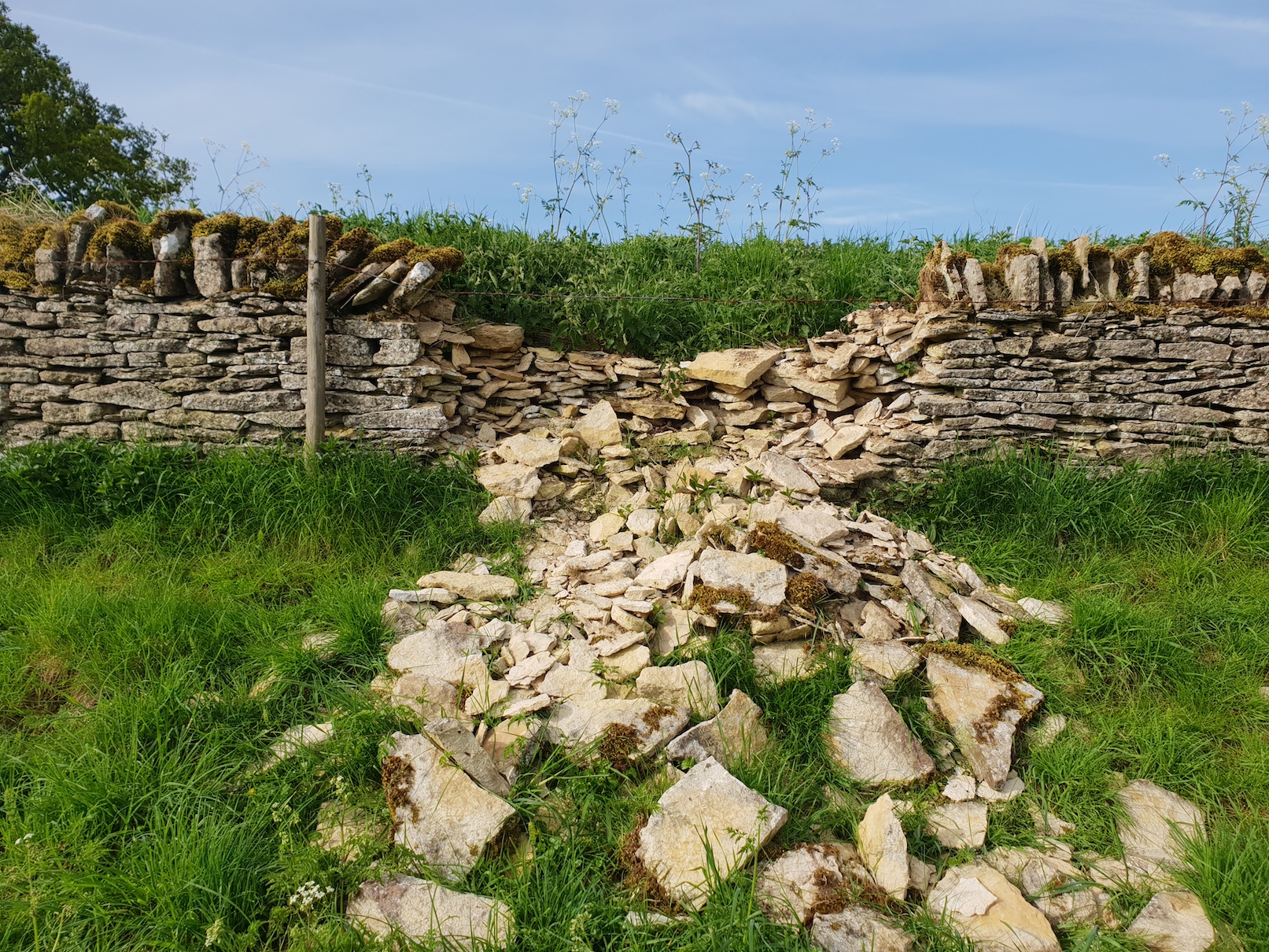 A collapsed wall in Swinbrook.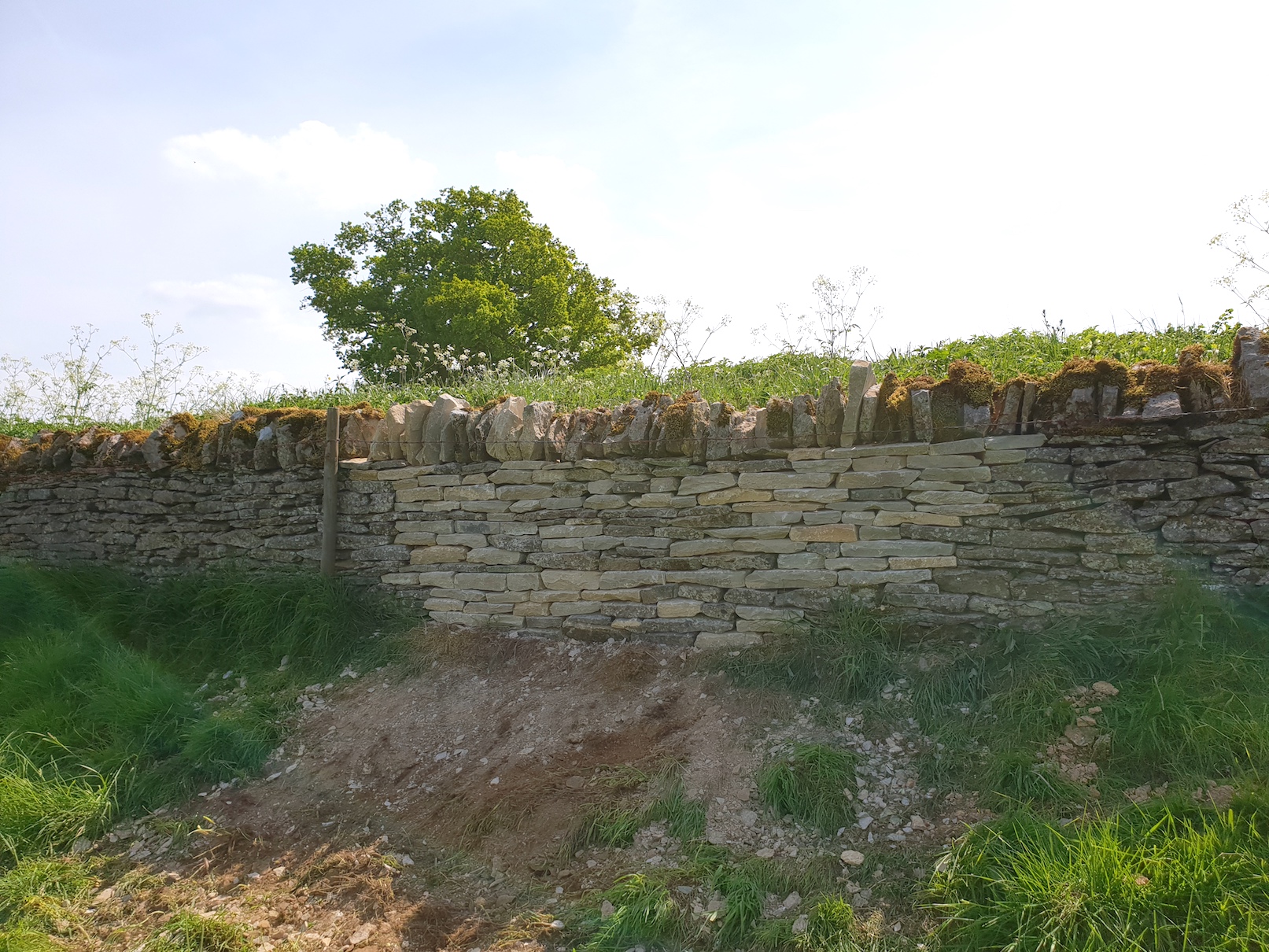 Section of repaired wall in Swinbrook part of an on-going project.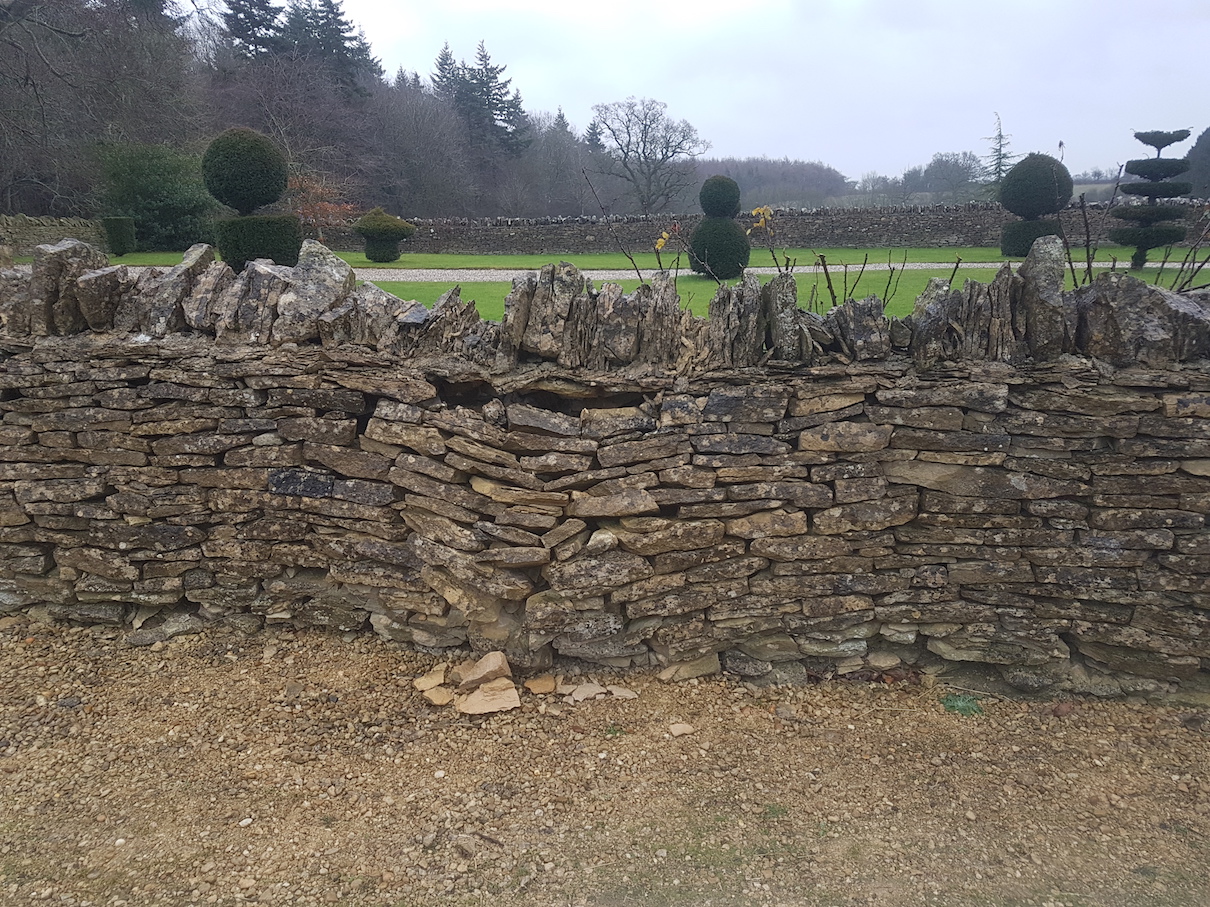 Quick repair needed in Ditchley.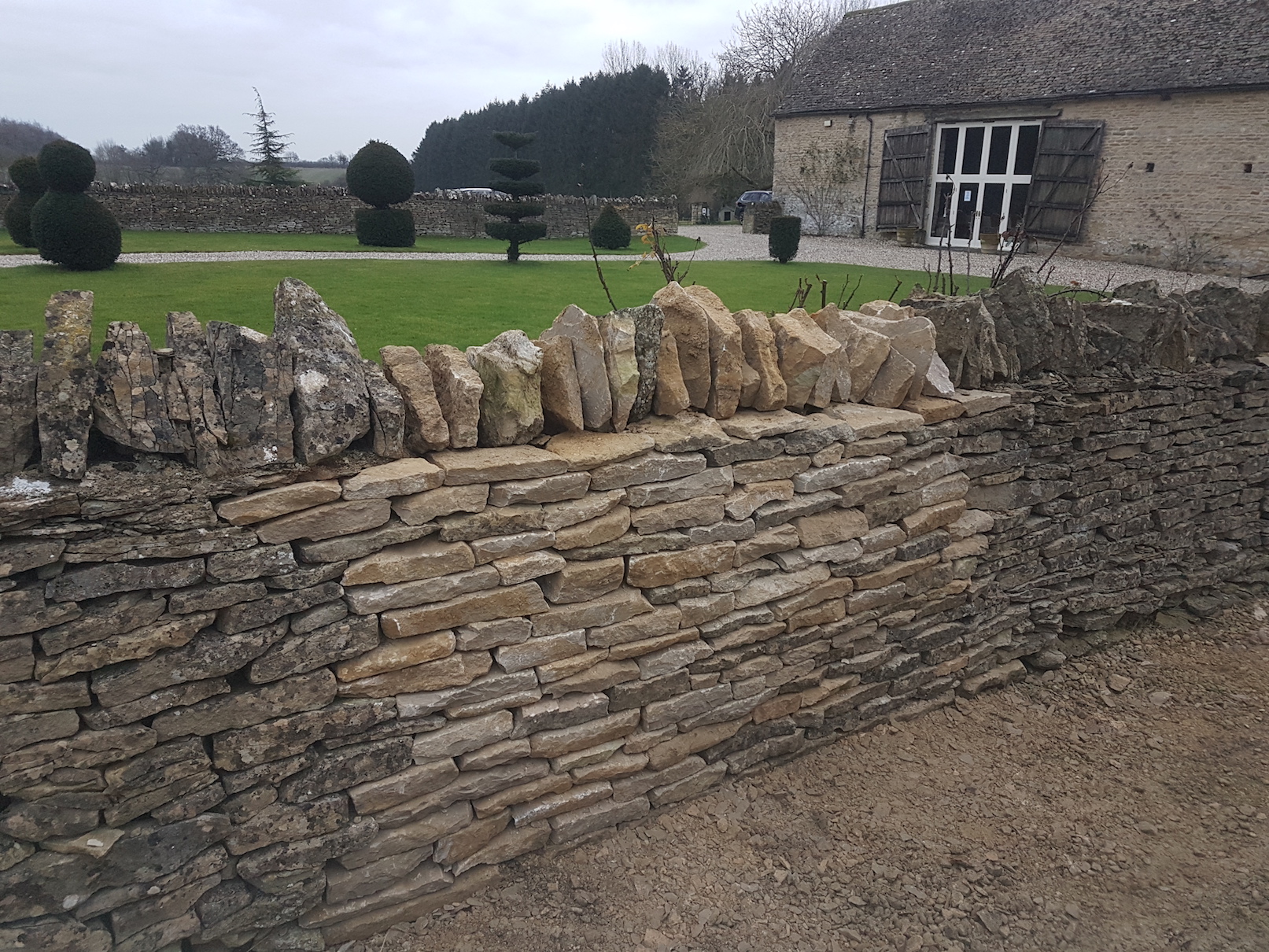 Ditchley.
| | | | |
| --- | --- | --- | --- |
| Kingham - rather too close to the house for comfort. | Urgently needed repair in Kingham. | Leafield before repair. | Rebuild and laying of chippings around tank. |